What are pimples?
Pimples, blackheads or shanks are black or white dots on the skin that occur when a hair follicle is clogged. They are one of the main manifestations of acne.
They appear especially during puberty and, although usually only considered unsightly, they can really cause more or less important inflammation.
They can be seen mainly on the face, especially on the forehead or cheeks. Also, with less intensity, they can come out in the back or chest or, less often, in other body areas.
Symptoms of pimples
The main symptoms are: black spots on the skin, elevated mounds on skin with white exterior, excessive sebum, acne, scars, etc.
Causes of pimples
The main causes of pimples are:
– Puberty: Because an increase in hormones during puberty, there is an greater fat secretion in order to protect and soften skin. Some pores can be blocked by this excessive fat production resulting in a small and bulky white spot (as a the result of the obturation grease exerts). Other times, they have a flat and blackened appearance (as a consequence of the accumulation of dead cells with abundant melanin)
– Genetic factors: There is a hereditary predisposition to suffer from this condition.
– Dietary factors: It has not ultimately proved, as it is sometimes asserted, that eating greasy foods such as meat, chocolate or sweets may cause or worsen this condition. However, in some individuals, ingestion of certain foods may aggravate the disease.
How to prevent or treat shanks
Some tips to prevent or personally treat pimples could be the following:
– Avoid spot removal using your nails. This can easily produce injuries and can cause infections. A pimple should never be drawn manually.
– Properly clean your skin with natural soaps, free from chemical irritants. This may be the most appropriate way to prevent formation of blackheads.
– Properly sunbathing promotes pimples recovery and makes them not to appear so easily.
Medical treatment of pimples
Such manifestations disappear with the passing of the years. They generally do not require medical treatment unless they become infected. In this case, they can produce significant infections requiring antibiotic treatment.
The natural treatment of pimples involves the use of natural resources capable of remedying or preventing its onset.

More information about pimples and its natural treatment.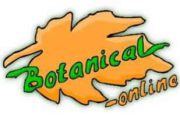 Written by
Editorial
Botanical-online team in charge of content writing