What is premature ejaculation?
Premature ejaculation occurs when ejaculation and orgasm occur prior to, or just at the start of, penetration in a totally involuntary manner.
Symptoms of premature ejaculation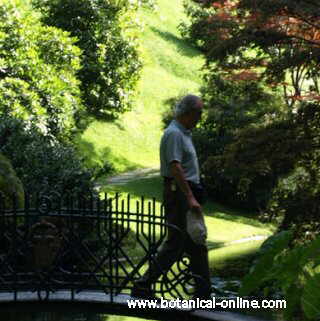 Inability to control ejaculation. Involuntary male orgasm that occurs immediately after penetration or before this.
In addition, it can generate anxiety, loss of self-esteem and sexual dissatisfaction.
In severe cases it can cause male infertility because the semen is expelled before vaginal penetration.
Causes of premature ejaculation
The main causes of premature ejaculation can be divided into two groups:
– Psychological causes
– Physical causes
Most young men can experience rapid ejaculations during the first sexual intercourse, which, in most cases, will resolve spontaneously.
The psychological causes are the most abundant, affecting 75% of men at some point in their lifetime.
The socially accepted obligation of men to "play a good role in bed" can generate high emotional tension that, in some cases, leads to premature ejaculation.
The erroneous belief that women must compulsorily reach orgasm through penetration leads to the creation of emotional tension in men that can cause this problem. It is seen as something prohibited, so it must be done quickly, prevents the prolongation of the pleasant act and, consequently, can lead to a lack of control in ejaculation in later times.
Other personal causes, such as the shame of showing the body naturally, the obstacles of a social or religious type, or the lack of communication in the couple influence this sense.
On the other hand, certain physical problems, such as chronic prostatitis, urethral or testicular malformations, thyroid disorders, neurological diseases, endocrinopathies (diabetes) or the intake of certain drugs or toxins (alcohol and tobacco), could be the cause of premature ejaculation.
Treatment of premature ejaculation
Techniques to delay ejaculation
The treatment of this dysfunction can be approached from many different fronts. There are techniques to re-educate the individual so that he knows when ejaculation will take place and, consequently, that he knows how he can control it before entering the ejaculatory reflex, which is already uncontrollable. Fundamentally, these techniques are based on three principles.
Delaying ejaculation. First, to slow ejaculation, you can perform masturbation techniques that help you learn to feel pleasure and, at the same time, master the inability to control your urge. Masturbation can be done alone or in pairs, and must be stopped before reaching ejaculation. It is important, especially if done in pairs, not to directly stimulate the genitals.
Learn how to stop the ejaculatory urge. Secondly, pressure exercises can be performed on the glans in pairs, which consist of stopping the impulse by exerting pressure for a few seconds on the end of the penis. When you notice that ejaculation is about to occur, you should stop the activity and press the lower part of the glans until the desire to ejaculate disappears. This exercise should be performed several times until, after a few days, ejaculation can be controlled voluntarily.
Slow down sexual preliminaries. Most involuntary ejaculations occur in the first moments of sexual intercourse. Starting sex with a calmer attitude can help decrease the need to ejaculate. After these first impulses, in the later phases, there is usually not so much need.
Medical and psychological treatment of premature ejaculation
When premature ejaculation is due to physical problems, diagnosis and treatment by a specialist doctor will be essential. The ingestion of certain drugs or the application of anesthetic cream on the penis can help to solve the problem.
When the origin of the problem is psychological, greater communication between the members of the couple that allows a more open sexuality can end up solving the problem. Avoiding looking for culprits, downplaying the problem, and lengthening preliminaries can also be helpful measures. But, if all this is insufficient, adequate therapy by a psychotherapist is essential.

More information about premature ejaculation.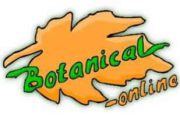 Written by
Editorial
Botanical-online team in charge of content writing