Main prostate diseases
The prostate is a gland responsible for producing the seminal fluid. It is located in the neck of the bladder and urethra and only men possess it. The main diseases affecting it are:
– Prostatitis, is a inflammation that may appear momentarily (Acute prostatitis) or as a chronic inflammation (Chronic prostatitis)
– Increase of the prostate that occurs in most men after forty, among which affects 10%. It takes place in 60% of men of eighty. Medical terms are benign prostatic hypertrophy or prostate adenoma.
– Prostate cancer is the most common cancer among men older than 50.

Drawing of prostate diseases courtesy of www.dibujosparapintar.com
Symptoms of prostate diseases
Among the most prominent symptoms common to all three types we can include:
– Frequent urination.
– Difficulty in passing urine.
– Burning on urination
– Feeling of staying still full after urinating.
– Pains in the kidneys and sacrum.
– Chills
Causes of prostate diseases
The causes of acute prostatitis are mainly bacterial infections, sexually transmitted infections, including gonorrhea, or contagion by medical exploration. Chronic prostatitis with less severe symptoms than acute, may result from a poorly healed acute prostatitis as a result of urinary tract infections.
In the benign prostate growth appears to act a derivative of the hormone testosterone, called dihydrotestosterone, which stimulates the growth of prostate cells. This increase causes the prostate to press the urethra, which is the channel that carries urine from the bladder outside the body, and produce unpleasant symptoms seen before.
It is not really known what are the causes of prostate cancer, although the development of hereditary factors appear to influence it, also diet and environmental factors seem to play an important part.
Diagnostics and treatment of prostate diseases
Among the factors that influence the development or prostate infection are consumption of fat, or food too rich in sugar, alcohol intake or consumption of toxins. Other factors to consider are accumulation of feces in the rectum for many days, because, given the presence of many bacteria, they can end up infecting the prostate.
The administration of hormones may aggravate this disease.
It is generally recommended a high consumption of fruits, vegetables, legumes and whole grain cereals. All of them, by their great fiber content, help to remove feces and cleanse the bowel, so they help to avoid putrefaction that would cause prostatitis.
If any of the mentioned symptoms appear, the advice is to visit a specialist that would determine the pathology. A quick diagnosis of the disease is very important, to prevent it from getting worse or becoming chronic and, especially, if unfortunately it is a prostate cancer, to prevent it from spreading to other parts of the body, especially to the bones. (Metastasis).

More information on the diseases of the prostate.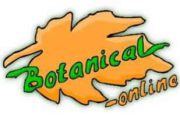 Written by
Editorial
Botanical-online team in charge of content writing