What are pustules?
Pustules are elevations of the skin, reddish inside containing pus. They are one of the most important manifestations of acne.
They usually open spontaneously letting out the pus and healing generally thereafter.
Symptoms of pustules
The main symptoms of pustules are: Elevation of skin with reddish appearance with a central point, excessive sebum, acne, scars, etc.
Causes of pustules
The main causes of pustules are:
– Puberty (Acne): An increase in hormones during puberty conveys an increase in the secretion of fat in order to protect and soften the skin. The pores can be blocked by this fat resulting in a small inflamed elevation containing pus inside.
– Contact dermatitis: In areas of skin rubbing against clothing, especially with high temperatures that encourage perspiration, may cause such alterations.
– Genetic factors: There is a hereditary predisposition to suffer from this condition.
– Diet?: It has not been demonstrated, as it is sometimes asserted, that the ingestion of fatty foods such as meat, chocolate, or sweets may cause or worsen this condition. However, they are a lot of personal opinions that say that they get more pustules when they eat this sort of food.
Diagnosis and treatment of pustules
This kind of acne sign disappears without complication. They generally do not require any treatment except when they get infected. In this case, they can produce significant infections requiring antibiotic treatment.
They are often the result of the extraction of pimples with the finger nails, an action which is responsible for causing most pimple infection turning them into pustules.
Proper cleaning of the skin with natural soaps, free from chemical irritants, may be the most appropriate way to prevent the formation of pustules, especially those produced by sweating or rubbing.
The natural treatment of pustules involves using a series of natural resources that help eliminate or prevent their occurrence.

More information about pustules and its natural treatment.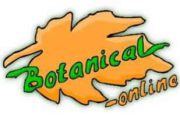 Written by
Editorial
Botanical-online team in charge of content writing