What are scratches?
Scratches are elongated, narrow and superficial skin wounds. The depth and breadth of a wound is what differentiates cuts from scratches. Cuts are generally much deeper and wider.
Having scratches is a possible form for many microorganisms to go into our body, which can cause many diseases, some them fatal, such as tetanus or rabies.
Symptoms of scratches
The main symptoms or scraches are reflected on the skin: superficial wounds, itching. Scratches from animals: dogs, cats, etc. Scratches caused by plants, thorns, etc.
Causes of scratches
Very common forms of receiving scratches are:
– Scratches produced by nails. It is something that occurs regularly in the children's relationships, fights between individuals or scratches in sexual intercourse.
– Scratches caused by plants having thorns like roses, many scratches usually occur to people who are in contact with them (farmers, gardeners, hunters, etc.).
– Scratches caused by animals: Among the more common forms of producing scratches are those wounds caused by animals, mainly the scratches done by very sharp nails from dogs, cats or other pets. Some animals can cause scratches or even more serious injuries with their bites. One should be very careful to avoid all these scratches especially because there is the possibility of transmitting diseases such as rabies or tetanus.
Treatment of scratches
Skin scratches can be treated with a disinfectant and usually do not require treatment by a specialist unless infection is present or one of the situations described below:
It is absolutely necessary to visit a doctor in one of these cases:
– When the person can not properly clean cut and there, though it seems remote, the possibility of remaining dirt inside
– When the person does not possess adequate tetanus vaccination
– When the scratches have been produced by any known animal that does not have rabies vaccination or by an unknown or wild animal..
– When the scratch shows signs of infection (pus, fever, signs of expansion of infection)
– When the time does not heal the wound.
Natural treatment of scratches involves the use of a number of alternative resources that can help improve healing and prevent infection.

More information about cuts and other wounds and its natural treatment.
Characteristics of scratches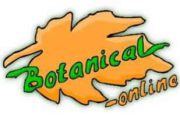 Written by
Editorial
Botanical-online team in charge of content writing