What is seborrhea?
Seborrhea – Seborrheic dermatitis – is a chronic skin inflammation that produces many scales and redness of the affected area with itching and excessive production of fat in some cases and extreme drought in others, although it is vulgarly often associated seborrhea with excess of fat.
In can appear, in addition to the head, in the face, eyebrows, underarms or chest.
It is a cause which can bring about hair loss, that can be temporary or permanent in case of not being treated properly. It is also the leading cause of dandruff.
Symptoms of seborrhea
The main symptoms of seborrhea are:
Scales, dirty comb with white or yellow particles, dirty hair, dermatitis, seborrhea, redness, oily hair, itching, etc.
Causes of seborrhea
Although it is not clearly known which are the real reasons that make this disease appear, some factors can trigger it:
– Vitamins deficiency:, it is believed that the lack of some vitamins can give rise to it. Deficiencies in biotin (Vitamin B7), Riboflavin (Vitamin B2), pyridoxine (Vitamin B6) have been considered responsible for it. Inositol deficiency could produce similar problems.
– Food: Although it is not the direct cause of this problem a poor diet especially deficient in Vitamin B can make it worse.
– Chemical or physical aggression: The use of very aggressive shampoos, full of detergents, the frequent use of hair lacquer, or hair dyes increases dandruff. Similarly, washing or brushing too hard can encourage peeling.
– Psychological causes: stress, situations of personal distress or unpleasant emotional states often favor the appearance of seborrhea.
– Genetic predisposition: People having relatives with seborrhea are more liable to have it.
– Inmune-system reaction: The inmune-system attacks the skin as it were a strange body.
Diagnostic and treatment of seborrhea
Proper treatment of seborrhea requires a preliminary study to determine what are its real causes.
Among the most usual official treatments, using a proper shampoo for dandruff and treating the scalp with topical applications. (zinc pyrithione, ketoconazole, topical steroids, etc)
Along with a proper treatment provided by a doctor or dermatologist, there are a number of natural treatments that can aid to supplement conventional treatments.
At the same time, if we follow some very simple tips, many problems of the hair can be prevented or resolved more easily.
The natural treatment of seborrhea involves using a series of natural remedies that can help prevent or improve it.

More information about seborrhea and its natural treatment.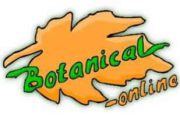 Written by
Editorial
Botanical-online team in charge of content writing