Causes that spoil or undermine the skin health
The reasons for alterations or abnormalities of the skin are varied. Among the main ones, we can point out the following:
– Food problems: Many skin diseases are caused by poor diets, deficient in components that are required to have a good skin, such as vitamin A, vitamin E or vitamin C; minerals, as calcium and selenium; proteins or beta-carotene.
Some of these components are contained in abundance, for example, in carrots. Beta-carotene is converted into vitamin A in our body, It is a potent antioxidant and anti-carcinogenic. Furthermore it can prevent the onset of many skin diseases and infections.
Without some of these components skin looks dry and scaly.
Similarly, the presence in packed food products of preservatives and dyes is responsible for many problems, like eczema, pimples, dryness, etc. A diet based on varied plant foods is the best way to prevent skin problems.
– Air Pollution: The emission of pollutants into the atmosphere is another factor that determines a badly state of skin. Increasingly, frequent dermatosis appear in highly polluted urban or industrial areas where the air is very impure.
– Toxins at work or at home: The need to be in contact with chemicals in everyday work has resulted in the appearance of skin diseases. In the same way, many cleaning chemicals used at home are responsible to bring about many of these diseases.
– Stress: Stress is responsible for producing vascular changes that lead to a lack of peripheral blood flow with the consequent reflection on the health of the skin. Many diseases, like psoriasis or eczema, respond sometimes to an emotional cause. A more calm and relaxed life can change our general health state and the appearance of our skin.
– The excess of solar radiation: A growing necessity imposed by fashion for tanned skin has derived into an extremely need to expose the skin to high doses of solar radiation. A too constant "intake" of ultraviolet sunrays, without the protection of a suitable sunscreen, can lead to the development of melanoma or skin cancer, a disease that is increasingly present in our society. (See " Effects of the sun in the skin")
Without going so far to this end, sun overexposure is a leading cause of aging skin and the appearance of anomalies, such as skin spots, dryness, sunburn, etc. Given this, it is necessary a more judicious sun exposure and the use of sunscreens with an adequate protection factor especially for some types of skin.
– Toxins: Smoking tobacco, abusing alcohol or other intoxicants or drugs are responsible for bringing the body to a state of toxicity. Skin, together with kidneys or intestines, are the organs responsible for eliminating toxins that can affect the body. The more our body is cleansed of harmful substances, the healthier and younger our skin will look.
A natural way to eliminate toxins, without these appearing on the skin is to drink depurative infusions, that increase the elimination of toxins through the urine.
Treatment of diseases or anomalies of the skin
Diseases affecting the skin, although statistically do not represent one of the leading causes of death worldwide, are an important pathology. Fortunately, many of these diseases are not deadly, but they imply a lower quality of life to those who suffer them, hence it is interesting to know the main causes that provoke them to prevent their occurrence.
It is very important a proper medical care to prevent aggravation of any anomalies that may arise on the skin. At the same time, it is also useful to know a natural alternative to conventional means of skin healing. The following list provides a sampling of some of the most common problems of skin. Selecting any of them will show us a study of the natural and the most appropriate treatment.
What are the main diseases of the skin?
List of diseases or skin problems

More information about the skin and its natural treatment.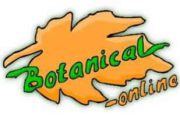 Written by
Editorial
Botanical-online team in charge of content writing