Why do the main skin lesions occur?
There are many reasons that can cause skin lesions. Among the major we will include the following:
– Injuries caused by heat: Heat is one of the most important factors for skin lesions. High heat is responsible for burns, one of the more general lesions of the skin.
– Injuries caused by chemicals: Chemicals are usually quite aggressive to the skin. The skin contact with these products may be responsible for the appearance of dermatitis or eczema, but in regard to skin lesions, there are chemicals such as alkalis or acids, which produce skin burns on contact.
– Injuries caused by sharp or pointed objects: the skin is a very weak body that can be cut or punctured easily with external objects. Lots of sharp or pointed objects are responsible for cuts, scratches, punctures, etc..
– Skin lesions caused by friction: Friction of the skin with a rough surface produces a greater or lesser degree of skin lesions with the appearance of redness, abrasions or blisters.
– Injuries caused by the sun: The sun's ultraviolet rays hitting on the skin are responsible for reddening and burns. Solar radiation has a great influence in the development of skin cancer.
* Related information: How to treat an infected wound
What are the main skin lesions?
The following table shows a series of injuries to the skin and, to a greater or lesser degree, they may also affect the tissues beneath it.
List of main skin lesions

More information about the skin and its treatment.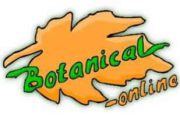 Written by
Editorial
Botanical-online team in charge of content writing