Remedies to alleviate sore throat
Besides herbal remedies (see " Home remedies for sore throat" in the listing above) we can make use of some interesting home remedies to alleviate the symptoms of sore throat. The most important ones are:
– Eating sweets to sooth dry throat or ingesting sore throat lozenges or cough drops can be very useful for irritated throats. Apart from increasing the production of saliva, they contain some ingredients as eucalyptus oil, peppermint oil, or menthol with soothing and antibacterial properties. They also can prevent mouth odor resulting from bacteria action on the throat and mouth.
In spite of being very useful for sore throat, they must be consumed in moderation, since they are very caloric and can contribute to obesity. They also contain medicinal components, such as licorice, that can harm you if taken in excess.
They are not suitable for young children because they can choke by swallowing them.
– Foods soothe sore throat: Mainly based on vegetable broths, vegetable stews, fruit juices and purées. Other harder meals could irritate your throat.
– Protect your throat and head : A proper clothing for a specific place is the best way to avoid chill which gives the body the appropriate conditions to get cold. It is very convenient to keep oneself warm when being in the street. Don't forget to protect especially the throat and head with scarves and caps if the environment conditions require it.
– Change your home atmosphere: Dry cold places are ideal to get sore throat. By installing a humidifier or vaporizer in your house you can increase humidity and avoid excessively dry air indoors. These type of gadgets should be checked from time to time in order to prevent malfunctioning which may cause counter productive effects, such as germ spreading.
– Sore throat gargle: Mix half a teaspoonful of salt in a glass of warm water. Make some gargles with it. Don't swallow the liquid.
– Sore throat coughing remedies: Boil 250 ml of milk. Mix half a teaspoonful of butter and a teaspoonful of honey. Drink it warm. It is very useful for your sore throat and runny nose.
– Apple cider vinegar sore throat remedy: Apple cider vinegar can be used to make gargles in order to soothe your throat.
– Sometimes drinking some cold water can ameliorate the symptoms.
Supplements and other natural therapies for sore throat
– Beta carotene supplements can be very useful to reduce inflammation. The usual dose is generally 150 mg a day divided in several times.
– Homeopathic remedies, such as Aconitum Hepar sulphuris calcarium, Aconitum 6 or Nitricum acidum, can be used to treat sore throat. (Consult with a specialist on how to use them)

More information on sore throat.
TABLE OF COMMON PAINS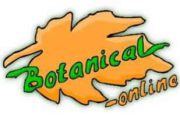 Written by
Editorial
Botanical-online team in charge of content writing