What is stress?
Stress is a personal situation characterized by tension or lack of peace due to possible external threat or pressure either real or imagined. A degree of stress is normal and necessary to the demands of the outside world or changes of people organism.
It is said that stress helps the individual to mature and grow as a person, but when this stress exceeds the adaptive capacity of the individual, it produces a state of anxiety that prevents the person from feeling good and it is responsible for many of his/her diseases.
The stress response is highly variable and depends on personal ability.
Symptoms of stress
The main psychological symptoms of stress are: nervousness, personal distress, lack of interest in everything, loss of humor, social isolation, concentration problems, irritability, etc.
Stress can also be manifested in other physical symptoms, such as diarrhea, hypertensio, headache, insomnia, backache or pain in the neck, fatigue, sexual disorders, inappetence, heartburn, ulcers, tachycardia, etc.
Causes of stress
Many personal problems may be causing stress: Recent death in one´s family or loved, losing one's job, falling into bankruptcy, getting separated, being retired or harassed at work, witnessing violence at home, at work or in television, doing too much work, etc.
Treatment of stress
When the stressful situation precludes the individual lead a normal life, it requires a visit to the specialist who will be able to evaluate what are your real stress causes and which most appropriate therapy you will have to follow.
The natural treatment of stress involves using a series of natural resources that will help to prevent or remedy it.

More information about stress and its natural treatment.
Characteristics of stress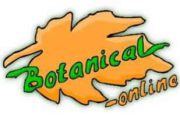 Written by
Editorial
Botanical-online team in charge of content writing