How to prevent stress
HOW TO OVERCOME OR REDUCE STRESS
To help overcome personal conflicts and avoiding stress could use some of the following resources:
– Take any hobby that helps you to take interest in life and avoid a state of total selflessness associated with high stressed situations.
– Avoid "hiding from yourself,". Seek social relationships with others or participate in discussion groups with other people who may have similar problems or who are able to hear what you have to say. A good family relationship or having a lot of friends are very important to solve the problem.
– Perform a physical exercise according to your ability. This is a way to release serotonin, a hormone that helps us feel better.
– Adopt a different attitude to the previous lifestyle. If, for example, a lack of "success" has been the reason which has led you to stress, you should have to consider that there are more important things in life than obtaining personal success. You must not forget that today's society places too many personal demands on material achievements. This requires a more thoughtful attitude towards life not to not become frustrated.
– Take massages or relaxing baths. Add some herbal remedies to a somewhat cold water bath. These therapies are most of the times very useful to relax the body strained by a stressful situation. (More information about phytotherapy and relaxing baths in the listing above)
– Take some form of alternative therapy such as breathing exercises, yoga, tai chi chuan, mindfulness meditation, biofeedback, ayurveda, etc. Listening to relaxation tapes can serve not only to relax our body, but to direct our minds towards a more positive thoughts, diverting from worries or stress that often prevents us from sleeping. Acupuncture or reflex therapy (reflexology) can be very valuable to reduce stress.
– Take on a natural diet, rich in natural foods, especially with antioxidant properties, or with those food containing high vitamin B and magnesium can help overcome stress.

More information about stress and its natural treatment.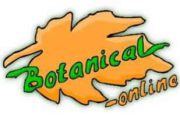 Written by
Editorial
Botanical-online team in charge of content writing