What are swollen legs
Swollen and painful legs usually occur, except in cases of trauma or infection, usually as a result of fluid retention in them.
The cause of this disorder, known as peripheral edema, is when the body accumulates too much fluid in the body, especially in the ankles, legs or feet. The legs are swollen and heavy. Sometimes calves are the parts of the legs supporting more weight.
Symptoms of swollen legs
Swollen legs, sore legs, fluid retention in the legs, etc.
Causes of swollen legs
– Retention of liquids or edemas. The swellings are produced by different causes, some of organic origin, such as heart problems, blood vessel problems, kidney or liver disease. When you suffer from leg pain and usually do not know the exact causes, the physician should diagnose the exact cause.
– Traumatisms.
– Infections
Diagnostics and treatment of swollen legs
In the treatment of leg pain is necessary to visit a doctor to diagnose the cause of the problem. This is especially necessary:
– When there are breathing problems or chest pain.
– When a leg is red or warm.
– During pregnancy, when the leg or legs to swell in a sudden way.
– When no remedy, applied for a few days, reduces or eliminates pain
Natural treatment for  swollen legs
The use of herbal medicine in the treatment of swelling of the legs focuses on a number of diuretic plants used that are those able to remove remaining excess liquid

More information on swollen legs natural treatment.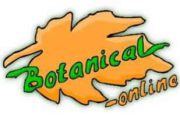 Written by
Editorial
Botanical-online team in charge of content writing