TREATMENT FOR ASIAN TIGER MOSQUITO BITES
Remedies against the Asian tiger mosquito
In order to cure the bites of the Asian tiger mosquito, we will wash and disinfect the area where the bite occurred.
The treatment of the Asian tiger mosquito bites is symptomatic. If symptoms persist, we will have to consult a doctor.
Photo of Asian tiger mosquito (Aedes albopictus)
It is very rare to be allergic to mosquito bites, but some people are. If you develop an allergic reaction and feel dizzy or sick, you should contact a doctor immediately.
The physician is the health professional who can treat allergic reactions with the aid of drugs.
To treat mosquito bites, there are several home remedies. We can also make use of steroid medications to relieve itching.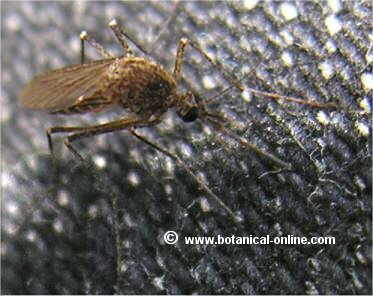 Photo of mosquito (mosquito biting)
There are chemical insecticides to kill adult mosquitoes. However, this species causes problems, especially overseas and here the products are not useful.
The chemicals are applied to all mosquitoes, including the Asian tiger mosquito. Unfortunately not a definitive solution exists because it does not affect the larvae and have no residual effects on adults. They are also effective indoors (where Asian tiger mosquitoes do not act so much) and not much outside, which is where the trouble occurs.
Bleach has disinfectant properties, no insecticides, so we would have to pull many gallons to kill the larvae. On the other hand, we would be throwing a corrosive liquid polluting the environment. There are very appropriate pesticide products technical experts who can apply.
Lately, Diflubenzuron (DFB) based larvicides have already been sold, that are effective and less toxic and therefore safe, and can be commercially available and easily accessible gardening.
DFB is an inhibitor of the production of chitin (chitin is a major component of the body of insects)
Photo of Asian tiger mosquito (Aedes albopictus)
(Asian tiger mosquito about to sting a person)
In some cases, metallic copper thread can be introduced in the water with the purpose of controlling the larvae, since their ions are toxic.
It can be used as homemade control, but we must take into account the limitations of this system, only effective in fresh pots. It does not replace or discharge elimination of breeding spots.
Nothing prevents citizen to apply insecticide applications by means of authorized companies, staffed by trained and complying with safety regulations. Sometimes, it is absolutely necessary.
We think only the people will have to take some chemical hazard, and should be repeated at each generation of mosquitoes (eg fortnightly) for several months a year.
If possible, it is much more efficient to search, discover and eliminate breeding larval rearing, a final, effective, harmless and free method.

More information on mosquitoes.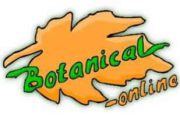 Written by
Editorial
Botanical-online team in charge of content writing