What are tired eyes?
Having tired eyes is a very common symptom of eye strain or astenopia in the eyes of many people of modern society. It is generally a response to life doings which excessively force the organ of vision. Most of eye diseases can also cause it to some extent
Symptoms of tired eyes
The main symptoms of tired eyes are:
– pain in the eyes,
– headache,
– red eyes,
– difficulty reading,
double or blurred vision in reading,
tears in one's eyes,
– eyestrain,
– discomfort to light, etc.
Causes of tired eyes
The main reasons for eyes to be tired are:
– Eye diseases: Most of the eyes diseases may be the cause of eyestrain. (See the eyes diseases list for more information)
– Bad life habits: (Bad reading habits, working in front of a computer screen, many hours watching television, working in poor light, etc.) are habits that force the eyes too much and can cause eyestrain.
– Diet: A poor diet can lead to poor eye health. A high-fat diet, lacking the necessary vitamins, minerals and other nutrients needed for your eyes is often responsible for having your eyes tired. Among the most required ones we could mention vitamin A, vitamin B, vitamin C, zinc, calcium and phosphorous. (More information about eyes diet in the listing above)
– Free radicals: A poor diet together with aggressive environmental conditions and oxidation of the body itself are the main factors for the appearance of free radicals. Vision is one of the most sensitive organs and the most affected by these type of toxins.
Diagnosis and treatment of tired eyes
An eye problem requires a visit to a specialist for advice about the real causes of the disorder and the best treatment to follow. This is especially required to avoid some severe eye disorders, such as retinal detachment or glaucoma, whose appropriate and quick treatment is needed to avoid vision loss or even total blindness.
The natural treatment of tired eyes is based on using some natural products that can prevent or cure eyes exhaustion.

More information about tired eyes and its natural treatment.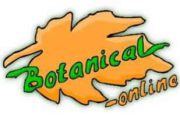 Written by
Editorial
Botanical-online team in charge of content writing