How to regulate defecation during chemotherapy
Why does constipation or diarrhea take place during chemotherapy?
Constipation can be due to side effects of morphine or Antiemetics.
Diarrhea usually occurs when digestive mucosa is affected or when the diet is inadequate.
What diet is recommended to avoid constipation or diarrhea during chemotherapy?
It is recommended to:
Drink plenty of fluids (at least 2 liters a day) and dress with olive oil to moisturize and lubricate the intestines.
Baked apples, applesauce and pear, boiled pear, quince: They contain soluble fiber (pectin) acting as regulator of the intestinal tract. These foods are very suitable for both diarrhea and constipation because they normalize the bowel habits.
Prebiotics: If tolerated, it is advisable to take yogurt to help build healthy intestinal flora. If yogurt is not well tolerated, take vials of acidlactic bacteria (purchased in pharmacies). DO NOT TAKE IN SOME CASES AS LEUKEMIA. Consult with your doctor.
In case of diarrhea: The most recommended are the astringent fresh fruits such as persimmons, cranberry juice and the juice of pomegranate. It will be suitable to drink a lot to compensate for the loss of fluids, preferably isotonic type drinks. Avoid dry foods like bread and increase the juicy foods such as fruits, jams, etc. In some cases it may be desirable to temporarily eliminate foods with gluten and milk because of their lactose content.
Boiled rice for diarrhea: In case of diarrhea is very suitable boiled rice, unwashed, containing all its starch. Add to this preparation one or two garlics. We will take apples, pears, quince and compotes.
In case of constipation, attention should be given to apples, pears, and quince compote, other fiberrich foods like tubers: potato, carrots, green beans and squash. Other foods and remedies can be: Take a yogurt with bifidus, glycerin suppositories, or an abdominal massage.
If no digestive discomfort, we can add a little more oil to the preparations, oily fish and nuts (in moderate doses). Much hydration.
EXAMPLE OF MENÚ AFTER CHEMOTHERAPY
After chemotherapy sessions, it is recommended a soft (easier to swallow) but very nutrient-rich diet.
You can not miss such nutritious foods as cereals or tubers (carbohydrates), egg, fish or cheese (protein) and olive oil (fat).
We propose you this example: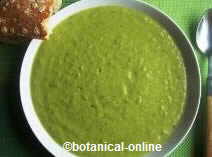 Cream of zucchini with 2 potatoes, 3 egg whites, zucchini, olive oil and a pinch of salt
Apple and carrot juice for drink
Pear and apple compote without added sugar
Food for dry skin caused by chemotherapy
As for the eye care, the use of artificial tears may be necessary in many cases. In addition to these drops, we can use remedies for dry and itchy eyes. Among these we can use slices of cucumber or potato slices.
Make highliquid diets because of lack of saliva.
Use skin creams lubricants that are purchased in pharmacies.
*Related information
– Medicinal plants and food to avoid vomiting during chemotherapy
– What fats to eat during chemotherapy
– Minerals and vitamins for chemotherapy
– Carbohydrates for chemotherapy
– What to drink during chemotherapy
– Diet during and after chemotherapy

More information on cancer and food.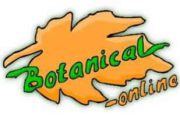 Written by
Editorial
Botanical-online team in charge of content writing