TUBERCULOSIS SYMPYOMS
Characteristics of tuberculosis
Tuberculosis is a serious contagious disease, acute or chronic, that can cause death. This disease is caused by infection with a bacterium called Mycobacterium tuberculosis, a tuberculosis bacillus.
The most common type of tuberculosis affects the lungs
How do you get tuberculosis?
Tuberculosis is spread through respiration. When you cough, sneeze or spit, you released infectious particles. They are droplets of saliva called Flügge drops, which have the ability to infect a healthy person, that has been inhaling them.
Therefore, this disease is spread through the air, it only needs a few bacilli to be inhaled to catch it.
Obviously, sick and pregnant woman can transmit the infection directly to the unborn baby, as this bacterium can cross the placenta.
How tuberculosis is not spread
It is not spread by casual physical contact with the sick or clothing or other belongings that the infected patient has touched or used as this bacterium survives a very short time in the air and requires closer, repeated and durable contact to infect.
Preventing tuberculosis
We should note that both our immune system and respiratory system, have a number of defense mechanisms against the attacks of pathological substances, such as tuberculosis bacteria.
Whereupon, if we have a strong and well enhanced immunity, will be much harder to become infected.
The key lies in making a possible prevention in areas or places with a high risk of infection, followed by the maintenance of a strong and resilient immune system, increasing our production of defenses, to avoid contagion.
People most susceptible to infection
The population with increased risk of tuberculosis are the most fragile one, such as children and elderly people living in unfit or poor hygiene hygiene conditions, those who can not feed adequately and are undernourished, so they posses very low and weak immunity and resilience (body defenses).
Those who already have a disease, contagious or or not, those people who have been subjected to some form of digestive surgery or are suffering from a viral condition (flu, etc..) are also more fragile and susceptible to infection with tuberculosis.
Prevention of tuberculosis
In order to prevent being infected with tuberculosis, you should follow this advice:
– Avoid areas at risk of infection.
– Vaccine yourself (it does not prevent infection, but it minimizes the complications if any).
– Perform skin tests when chest radiographs are suspicious or unclear.
– Perform preventive treatment in high risk zones with exposure to ionizing radiation and ultraviolet and TB drugs.

More information on tuberculosis and its natural treatment.
Characteristics of tuberculosis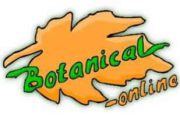 Written by
Editorial
Botanical-online team in charge of content writing