TUBERCULOSIS SYMPTOMS
Symptoms of tuberculosis
Only 10% of patients infected with tuberculosis show diagnosable and visible symptoms, other patients do not exhibit symptoms already apparent and conclusive in X-rays or other tests.
This may entail that this disease remains hidden for months and years.
The symptoms that the patient may have are:
– Sneezing
– Cough
– Bloody sputum or mucus with blood
– Chest pain (in the lungs)
– Difficulty breathing correctly
-Chills
– Cold sweat
– Fever (not very high)
– Fatigue, weakness and exhaustion
– Anemia
– Decreased body weight
– Infection of the lymph nodes in the neck with the appearance of pus-filled bumps.
Diagnosis of tuberculosis
Tuberculosis is diagnosed through a test on the skin, with two possible different substances. One is a substance called tuberculin, extracted from the same tuberculosis bacillus. The other is a purified protein derivative, called PPD.
Upon contact with the antigen of the bacterium, the body reacts with a rash when the patient is infected, but this test does not activate the disease.
This diagnostic systems are not 100% reliable, not 100% effective, but help us to diagnose the disease.
It is usually confirmed with a chest X-ray, where you can see some caverns in the lungs, distinguishing this disease.
* More information for the different manifestations of tuberculosis.

More information on tuberculosis and its natural treatment.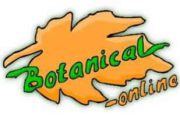 Written by
Editorial
Botanical-online team in charge of content writing