This article was endorsed by
Rao Adeel
- Doctor of Medicine from Hebei Medical University
What is vaginal pain?
Vaginal pain is a painful sensation that can affect both the vagina and the vulva.
Symptoms of vaginal pain
Pain in the vulva, discomfort, vaginal discomfort, etc.
Causes of vaginal pain
The possible causes that can produce vaginal pain include:
Traumatic penetrations: Those penetrations that occur forcibly, in a violent manner or without adequate preparation can damage the lining of the vagina causing pain. Penetration is defined as those actions carried out with the penis, fingers or any object.
Infections of the vagina or vulva: The infections of the vagina (vaginitis) or vulva (vulvitis) are sometimes causes of pain in the female genitalia.
Vaginismus: involuntary contractions of the muscles of the vagina may make penetration difficult or even impossible and cause much pain. Vaginismus is one of the main causes of painful intercourse.
Vulvodynia: It is a type of vulvar pain for no apparent reason. When it affects the entrance of the vagina is called vulvar vestibulitis.
Backache: Problems with back pain caused by nerve impingement may be reflected in this area. (For the treatment of backache)
Diagnostics and treatment of vaginal pain
In the presence of vaginal or vulvar pain a visit to the gynecologist is imperative, in order to diagnose the reasons for these symptoms.
The diagnosis of pain in the vagina or vulva is carried out with an exploration of the patient. If there is discharge , it may be necessary to take a sample for further analysis.

More information on the vaginal pain.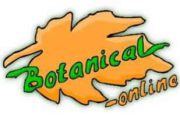 Written by
Editorial
Botanical-online team in charge of content writing