PREVENT VARICOSE VEINS
Tips to improve varicose veins? Varicose veins pain relief
The following tips can be very useful to relieve varices:
Put the legs in a higher position: The reason varicose vein appear is the inability to pump blood back towards the heart. When the legs are in a lower position than the heart, which is in most circumstances, the veins are forced to make a great effort, hence they swell and cause pain. By placing the legs in a higher position we help venous blood return so that, after a while of doing this, pain or heavy feeling is greatly reduced.
People who are prone to varicose veins should have a chair with the possibility of lifting their feet. At the same time, if it has the ability to perform massages, it allow us to activate the muscles, which improves circulation
If we do not have this kind of furniture, we can always resort to putting our feet on a chair when we sit or we can have a stool available, so as to place our legs higher than our hips when we sit. A cushion can be very helpful in this sense.
Raising the leg positions in bed may also be desirable while sleeping: To do this you can use a special articulated bed or just elevate your bed at the feet a little.
Another very suitable and practical way to activate blood flow is lying on the floor with your legs facing a wall. Raise your legs and support them placing your feet on the wall for several minutes. keep your legs in a higher position that your body. This will ease a lot your varicose veins legs.
In case of heart or respiratory problems it is best to consult your doctor before doing these suggested tips.
Compression stockings for varicose veins: This type of stockings is a very effective means to activate the external circulation of the legs. They are especially useful for people who have swollen varicose veins because of working too many hours sitting or standing.
Adequate clothing for varicose veins : Clothes too tight, especially at the hips, thighs or calves, hinder the blood flow and can aggravate the problem. Avoid too tight clothes, such as tight pants, very tight jeans, garters, underpants or panties; socks with rubber pressing too much in the calves, and so on. Too tight shoes are not suitable.
Moderate exercise: There is evidence that physical inactivity is one of the worst enemies of varicose veins. A moderate physical exercise according to the possibilities of each person helps improve circulation and may delay the onset of varicose veins or improve their status. Walking every day is one of the best exercises for people with varicose veins.
Varicose veins and sport : Some sport activities worse varicose veins so they are not recommended. Among them it is worth highlighting some sports like Weight Lifting, tennis, skiing, etc. More information about(Sport for varicose veins)
Varicose veins and tobacco : Smoking tobacco constricts the veins and causes blood circulation problems. It has been shown that smokers have higher risk of varicose veins.
Varicose veins and birth control pills: Birth control pills alter the body's hormone levels and may represent a risk factor in the appearance of varicose veins, especially those in the form of spider veins.
Obesity and varicose veins: Obesity supposes a strain on the legs and is an enabling factor in the onset or worsening of varicose veins.
Varicose veins and proper diet: A deficiency of some vitamins, the use of a diet too rich in fats and low in fiber and proteins can weaken the wall of the veins, favoring the occurrence of this disease. A proper diet can prevent or delay the formation of varicose veins or help to remedy them. (More information on the diet in varicose veins in the listing above)
Use natural remedies: Some natural remedies can help improve the conditions of varicose veins. Among them we mention the herbal teas that can provide for relieve for swollen varicose veins. There are also external treatments in the form of hip baths, massages or creams that can ease the pain of varicose veins.

More information about varicose veins natural treatments.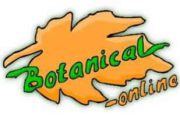 Written by
Editorial
Botanical-online team in charge of content writing