Dangers of vitamin A
Negative effects of taking too much plant food containing vitamin A
Taken from plant foods, it is impossible to reach vitamin A intoxication. The body absorbs what it needs and expels what it does not need. The intake of many foods containing carotenes can cause a yellowing of the skin that is harmless and will disappear when stopping eating them too abundantly.
Carotenes that can be transformed into vitamin A are alpha-carotene, beta-carotene, gamma-carotene and beta-cryptoxanthin.
Negative effects of taking too much animal food containing vitamin A
Food intoxication is only possible when eating a lot of liver from certain animals, such as polar bears, seals or huskies. Eating too much blue fish might also cause toxicity. It has been historically described some arctic explorers became ill after the ingestion of much polar bear presenting symptoms of dizziness, irritability and vomiting.
Negative effects of taking vitamin A supplements
Most of the poisoning cases are produced by to much Vitamin A supplements intake. If this exceeds the allowed doses, it becomes very toxic.It appears that a 500,000 IU dose may produce the symptoms listed above. A 25,000 IU dose, sustained for 6 months, can produce cirrhosis.
The most characteristic symptoms of acute intoxication of vitamin A are: Insomnia, weakness, fatigue, poor muscle strength, weight loss, indeterminate pain, gastrointestinal problems, heart problems, depression, irritability, etc.
Long-term effects of an inadequate dose of vitamin A are: osteoporosis, liver diseases, baldness, congenital disorders, angular stomatitis – lesions at the corner of the mouth -, dryness in the skin, or skin bleaching.
Negative effects of taking too much vitamin A during pregnancy or lactation
A daily dose of 10,000 IU in pregnant women may cause fetal malformations. In pregnant women dosages of supplements should not exceed the daily needs and always under medical supervision.

More information about vitamin A.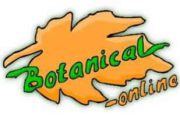 Written by
Editorial
Botanical-online team in charge of content writing