What are yellow nails?
Yellow nails usually occur when liver function is inadequate. They can also be produced by tobacco stains on the smokers nails or because of inadequate nutrition.
Symptoms of yellow nails
The main symptom of yellowish spots is the presence of yellow spots on the nails.
Causes of yellow nails
The main causes that lead to the formation of yellow spots are:
– Liver diseases: liver problems are reflected in the yellowish appearance of the nails.
– Tobacco: Nails in contact with the smoke of tobacco may become yellow.
– Nail polishes: Similarly some nail polishes may develop yellow nails.
– Drugs: The ingestion of certain drugs causes the toenails to become yellow.
– Food problems: A diet deficient in vitamin A and B, protein, iron and zinc and calcium seems to be the origin of that, unsightly yellow nails and other nail problems. (More information about " Diet for nails" in the listing above)
Prevention of yellow nails
To avoid the appearance of yellowish spots on the nails we can consider the following prevention tips:
– Avoid contact of your nails with tobacco smoke
– Use appropriate nail polish. Avoid those drying quickly and some transparent lacquers
– Caring for your diet, using natural foods that provide proteins, vitamins and minerals suitable for good health of your nails.
– Take a medical checkup. If you get yellow spots, in spite of taking these prevention tips, it is advisable to visit your doctor who will make a proper diagnose of your nails. Sometimes yellow nail respond to a health problem that must be medically treated.

More information about yellow nails and its natural treatment.
Characteristics of yellow nails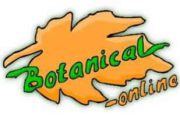 Written by
Editorial
Botanical-online team in charge of content writing