Properties of chestnut honey
Characteristics and benefits of chestnut honey
What is chestnut honey?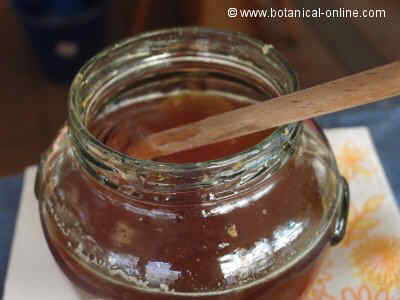 Photo of chestnut honey
It is the honey produced by bees that mainly suck the flowers of the chestnut tree as well as certain exudations of this plant.
Characteristics of chestnut honey
It is a honey with a very dark color because of its great content in iron and deep flavor.
Properties of chestnut honey
Using chestnut honey will help us recover energy.

More information on honey types and properties in the listing above.
Other interesting articles
This material is for informational purposes only. In case of doubt, consult the doctor.
"Botanical" is not responsible for damages caused by self-medication.