Ilustration of Tea rose
When was the Tea rose created?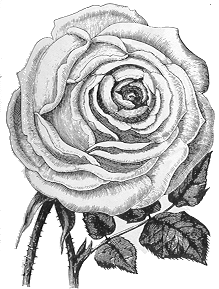 Ilustration of Tea rose
It was brought to Europe at the beginning of XIX century by the Dutch and British merchants.As a result of mixing this variety with the existing ones new species appeared, such as the Italian Porland or the French Bourbon.
Related information

More information about plants in the listing above.
Other interesting articles
This material is for informational purposes only. In case of doubt, consult the doctor.
"Botanical" is not responsible for damages caused by self-medication.