Grapefruit seed extract benefits
GRAPEFRUIT SEED EXTRACT CHARACTERISTICS
What is grapefruit seed extract?
Grapefruit seed extract is a medicinal product produced with grapefruit seeds. It is intended to prevent the growth of fungi, bacteria and viruses, as well as to remove other larger organisms in size, such as insects or parasites.
These properties are due to the presence of a component called diphenol hydroxybenzene.
It turns the seed extract of this plant into a "natural antiseptic".
WHAT IS GRAPEFRUIT SEED EXTRACT USED FOR?
Properties of grapefruit seed
Grapefruit seed extract is used as a natural alternative to the "conventional disinfectants."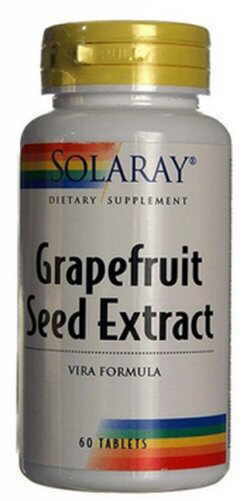 Grapefruit seed extract tablets from Solaray
Among the many applications where this product may be used, we will include the following:
Grapefruit seed extract for the respiratory system
It has been proven the ability of this component to act on streptococci, staphylococci and other bacteria that can attack the respiratory system.
The external use of this extract can be used for gargles or sprays in respiratory conditions such as tonsillitis, pharyngitis, cough, etc..
Used in nasal irrigation, it may be useful in treating diseases of the nose or sinuses (sinusitis, rhinitis, etc..).
A few drops of this extract diluted in water can be used to wet a cotton ball and place in the ear. This preparation will be suitable for the treatment of otitis, earwax, etc..
Used internally, it is used in the treatment of cold and flu.
Grapefruit seed extract for the digestive system
These preparation will be beneficial in the problems that affect the digestive system caused by bacteria that can attack both the most internal organs as the external ones.
It has been used, for example, in domestic use, for the treatment of gastric ulcer, especially when it is assumed that this has been caused by the presence of the bacterium Helicobacter pylori. It has also proved very useful to remove parasites.
For external use, the antimicrobial properties of grapefruit seed extract can be used to sanitize the mouth, gums and teeth. Rinses of this extract diluted in water will help disinfect these parts of the digestive system abnormalities.
Very effective against bad breath, caused by the development of germs. Used as a mouthwash, it can help prevent tooth decay, or treat many abnormalities of the mouth and gums such as gingivitis, pyorrhea, bleeding gums or mouth sores.
Other curative uses of grapefruit seed extract
Skin lesions: The grapefruit seed extract is a great vulnerary for wounds, burns, bites, herpes, psoriasis, eczema and other skin conditions such as warts, nail fungus, etc.. Applied externally on these lesions it prevents their infection and facilitates healing.
Hair Care: Used externally on the scalp, it helps remedy the conditions that might affect it. The friction on the scalp of a few drops diluted in water may be useful to reduce dandruff or seborrhea. This same preparation is useful to eliminate lice.
Vaginal Hygiene: The ability to neutralize the growth of microscopic fungi, especially the genus Candida, makes this extract a good ally for the treatment and prevention of vaginal infections such as vaginitis or vaginal discharge.
Contraindications of grapefruit seed extract
Used in adequate doses, it presents no contraindications.
If the extract is used pure or in excessive amounts, it can cause gastric irritation when ingested or skin reactions when used externally.
Contact with the eyes must be avoided especially when not diluted.
How to use grapefruit seed extract?
The most common way of using the grapefruit extract is in the form of drops diluted in water at a rate of about 10 to 15 drops per cup of water. It can also be used in powder form. Take it according to the conditions of the patient's leaflet.


More information on grapefruit.
This article was endorsed by
Montserrat Enrich
- Journalist specializing in edible wild plants and plant uses.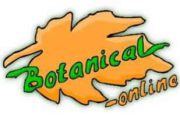 Written by
Editorial
Botanical-online team in charge of content writing