Animation of the germination of the bean
ANIMATIONS OF PLANTS
Observe the following animation to understand the germination of a bean: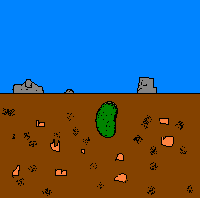 "While the leaves open in the air, the roots sink in the ground"
More Information

More information about plants in the listing above.
Other interesting articles
This material is for informational purposes only. In case of doubt, consult the doctor.
"Botanical" is not responsible for damages caused by self-medication.