Common myrtle flower
Contest winner of march of 2015
On march of 2015 this picture was presented to be identified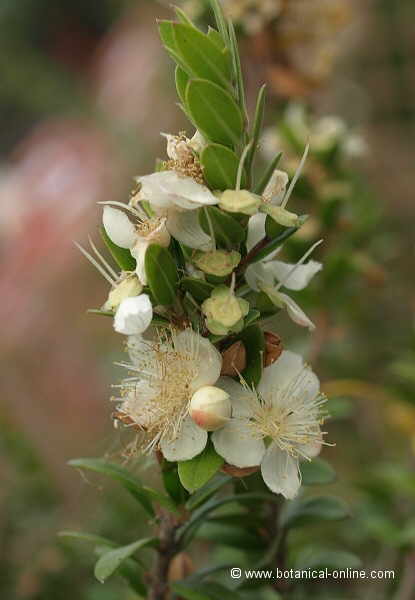 With the following description:
It is a type of flower produced by a very aromatic shrub. Lanceolate leaves. In the past, its branches were used to make crowns for lover.Botanical-online.com
The correct answer was:
Myrtus communis
Known colloquially as:
Common myrtle
Among the winners, winner has come out:
¡Jorge Santana!
Congratulations!
Award of the month winner of march of 2015
See the whole contest history
More information about the contest.
Other interesting articles