Herbal treatment of swollen eyes
Phytotherapy: Medicinal plant remedies for swollen eyes
The main role of phytotherapy in treating swollen eyes involves using a number of plants which primary objective is:
– Anti-inflammatory plants to reduce eye strain and eye swelling.
– Diuretic plants to help eliminate retained fluids.
External use
Anti-inflammatories: They reduce the inflammation and they give back the original elasticity to tissues.
Chamomile: (Matricaria chamomilla) When we have sick eyes – tired eyes, styes, conjunctivitis, allergies,etc. – The presence of several anti-inflammatory and antiseptic components, as well as caffeic acid and linoleic reductase inhibitors high enzyme in the human body which can cause excessive injury, especially in the eyes, make it particularly suitable as a natural eye drops (Infusion for 15 minutes a teaspoon of dried flowers in a cup of water. Wet gauze and apply on the eyes) Do not use in case of allergic conjunctivitis or hay fever.
It is also suitable to put wet compresses with 50% infusion of chamomile and eyebright
Potatoes: (Solanum tuberosum) The application of a raw slice on your swollen eyes helps reduce inflammation. Do not eat raw potatoes.
Cucumbers: (Cucumis sp) One of the many interesting applications of the cucumber is its ability to relax tired eyes, moisturize and relieve redness and inflammation. The application of a pair of fresh-cut slices on the eyelids, is a good natural eye drops and a good solution to reduce eye swelling, after a busy day or long night of partying.
Internal use
Diuretics: They increase urination and they favor the elimination of retained liquids.
Onion: (Alium cepa L.) (Eat raw onion in salads or cooked in broth) (Blend 150 gr. onion and mix with twice the dry white wine. Add 75 gr. of honey. Take 4 tablespoons daily)
Cherry tree: (Prunus Avium L.) (Eat its ripe fruits between meals) (Decoction for 1 / 4 of an hour of 50 gr. of dry stems per liter of water. 3 cups per day)
Horsetail: (Equisetum arvense L.) (Decoction for 30 minutes of 100 gr. of the dried plant per liter of water. Put one teaspoon per cup of water three times daily)
Dandelion: (Taraxacum officinale Web.) (Decoction for 1 / 4 of an hour of a handful of dried leaves and roots pints of water. Take a cup before each meal.) (Salad of fresh leaves)
EYE HEALTH AND NUTRITION
Diet for swollen eyes
A suitable diet can be very interesting to avoid or reduce eye inflammation.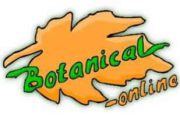 Written by
Editorial
Botanical-online team in charge of content writing