How lemon helps lose weight
WHY IS LEMON USED IN MOST WEIGHT LOSS DIETS?
Lemon (Citrus X limonia Osbeck.) brings a number of very interesting benefits to weight loss diets.
Most slimming diets use lemon as a fixed food ingredient.
Due to its content in nutrients such as vitamins, phenolic acids, flavonoids, essential oils and minerals, lemon helps to purify the body, improves digestion and is one of the fruits mentioned to alkalize the organism.
Properties of lemon for slimming in comparison with other fruits
Lemon has different properties to other fruits, because it contains more essential oils, organic acids and other phytochemicals with health effects.
These components have made it a very healthy fruit for the heart and liver since, it helps to increase the elasticity of the blood vessels and the fluidity of the blood.
Effects of lemon on liver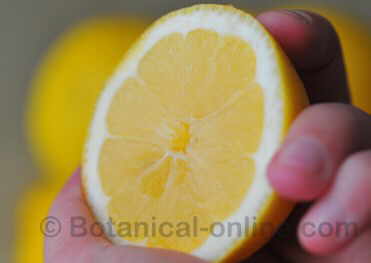 Photo of lemon
On the liver, lemon helps to reduce cholesterol, which excessivily accumulates in the arteries in the form of atheromatous plaques, causing diseases as important as arteriosclerosis. Lemon's vitamin C, because of its antioxidant properties, helps prevent oxidation of body fat.
Of course, this fruit has no miracle effects or improve health if you do not follow a proper diet, therefore, can not be used "to compensate for excesses", but should be used along with an diet appropriate, such as a Liver cleanse diet or a diet for cholesterol.
How to take lemon to lose weight?
When it is taken with a healthy diet, the effects of the lemon can be very beneficial to increase the well-being and the purification of the organism.
For this it is usually taken a depurative infusion of bitter chamomile with lemon, highly recommended in fasting.
Rosemary infusions are also excellent for the liver and also help to digest.
Accompanying these infusion treatments of ginger will also provide anti-inflammatory properties. Another possibility is to add turmeric powder in meals.
Lemon to decongest the liver
The liver is congested in people with overweight or obesity, high cholesterol, diabetes, or even people with normal weight who follow westernized diets with abuse of flour, sugars, bad fats and toxic like alcohol or tobacco. The most extreme case of these situations is the appearance of fatty liver, but it can also manifest with indigestion, flatulence or headache.
In all these cases a liver cleanse is recommended, which will consist of a feeding plan that allows the liver to regain its state of health. During this plan, the consumption of lemon is highly recommended as it enhances the ways of purifying the liver and helps to digest food better.
* More information: Lemon for the liver / Symptoms of congested liver
Lemon for anemia
Lemon increases the absorption of iron from vegetables, helping and stimulating a greater assimilation of this mineral and therefore, is helpful in cases of iron deficiency anemia.
* More information: Diet for anemia
Water with lemon to lose weight
It is advisable to drink a glass of water with squeezed lemon to increase the benefits of a healthy diet. This beverage contains, in addition to the aforementioned phytochemicals, it is very rich in potassium. This mineral is an excellent diuretic, which will help to eliminate the excessive retention of liquids and salt of the organism.
This property is useful in the diet to lose weight as well as in other affections such as cellulite.
*More information:
– Lemon for gastritis and ulcer


More information on lemon
This article was endorsed by
Elisenda Carballido
- Dietitian nutritionist. Postgraduate in Phytotherapy and master in Nutrition and Metabolism.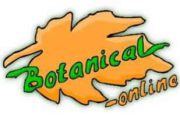 Written by
Editorial
Botanical-online team in charge of content writing