Benefits of lemon infusion
BENEFITS OF LEMON AND HONEY INFUSION
Honey is a food that is attributed with multiple effects. Depending on the type of flowers to which the bees have extracted pollen, their properties can vary.
By adding honey to the lemon infusion, we will obtain the additional intrinsic properties of this food.
Properties of lemon and honey infusion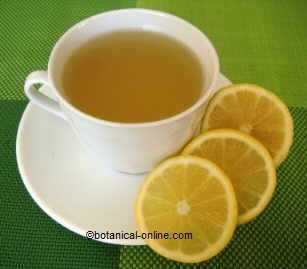 Infusion of lemon with honey.
Beneficial effects:
Antibiotic, this action will depend in part on the type of flowers with which the bees have made the product. Its effect is produced by substances called inhibins.
Antiseptic, antibacterial and antifungal, these actions prevent infections of the respiratory tract.
Antinflammatory and analgesic: it can be consumed when affections or diseases are accompanied by inflammation and pain, such as sores or irritations, as they counteract these effects.
Wound healing, vitamin C of the lemon helps the healing of affections of internal and external mucous, as well as those of the skin. It also minimizes irritation and cures wounds, such as sores, which may appear in both areas.
Expectorant: it helps maintain a correct condition of the airways, if the honey also contains eucalyptus, helps to breathe and unclog the respiratory tract. As well as minimizing irritations and possible infections, it is a great protector against various respiratory diseases.
Digestive: By containing enzymes, it is an easily digestible food.
Nervous system: Due to its sugar content and B vitamins, it has a beneficial effect on the nervous system, it is usually indicated as a restorative in fatigue, and even in mild cases of depression as it improves mood. It has a relaxing effect that helps sleep to those who suffer from insomnia.
In the case of diabetes, you should keep in mind that honey has a higher fructose content than sugar and that its glycemic index is lower. This will lead to lower absorption of blood glucose, minimizing sudden increases in blood glucose levels, compared to a direct intake of sugar.
Do not give it to children under one and a half years of age for the risk of contracting death by botulism, by not having their defenses or their intestinal tract sufficiently prepared to fight the bacterium.
Benefits of using honey externally
Beneficial effects of honey in external applications:
Gargles:

Antiseptic, for irritation caused by bacterial infections in the throat.
Antibacterial and expectorant.
Throat anti irritation

Skin:

Skin irritation soothing
Scarring and disinfection of sores or insect stings.
*More information:
– Lemon for gastritis and ulcer


More information on lemon
This article was endorsed by
Montserrat Enrich
- Journalist specializing in edible wild plants and plant uses.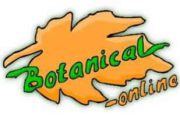 Written by
Editorial
Botanical-online team in charge of content writing