When do we need more proteins?
SPECIAL PROTEIN REQUIREMENTS
Which people have higher protein requirements?
Photo of brewer's yeast. Brewer's yeast is a very high protein supplement.
A higher supply of protein may be required in the following cases:
– Stages of life: Especially in the age of growth and in old age. In general, proteins are needed throughout life, but in the stages of growth, given the great synthesis of new tissues (bones, skin,…), these requirements are greater.
In old age it is important to cover protein needs, since chewing problems can reduce the intake of rich foods and accelerate the process of dementia.
– Pregnancy and lactation: The contribution of proteins, as well as other nutrients, increases slightly in pregnancy and lactation.
– Athletes (Proteins for sports)
– Bone fractures, severe burns to the skin,… In situations where damaged tissues, it is necessary to take more protein in the diet to regenerate them.
Older people who fracture their bones (fractures of the hips, femur,…) should pay special attention to providing enough protein to the diet,
– Strict vegetarian people: Those people who carry a strictly vegetarian diet should control the ingestion of proteins to avoid presenting problems of malnutrition.
– Health situations such as: dermatitis, hemorrhages, edemas, anemia.
– Chronic diseases such as Chronic obstructive pulmonary disease (COPD), pancreatitis, multiple sclerosis, Parkinson's, etc. They all require special protein intakes. In these cases, a protein deficit can accentuate fatigue, and worsen overall health.
* Related information:
Calculation of protein intake for sports
An ideal fruit for doing sports
Acai, ideal food for athletes,
Weekly diet for competition and training


More information on natural vegetarian food for sport.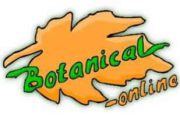 Written by
Editorial
Botanical-online team in charge of content writing