Food with purifying properties for dermatitis
CLEAN THE BODY CELLS TO AVOID OR TREAT DERMATITIS
Purifying remedies for dermatitis
Many times the state of the skin reflects the internal state of the organism. An immune system that reacts violently, or having a skin with bad appearance can be indicative of deeper problems such as emotional distress, stress, anxiety, poor rest, congested liver, etc.
Many nutritionists recommend drinking a glass of vegetable juice daily, combining plants rich in vitamins and depurative components such as beets, carrots, parsley, apples, cucumbers, grapes, spinach, lettuce or celery. Another way to make a green juice would be to add one teaspoon of spirulina powder to an orange juice.
In any case, it is essential to take at least one vegetable dish or salad in each main meal: vegetable cream, steamed vegetables, tropical salad, …
Food rich in iodine for dermatitis
Many people with psoriasis or skin problems improve their symptoms when they spend time by the sea, as it provides iodine. Iodine in the diet can be found in sea salt, fish, seafood and algae.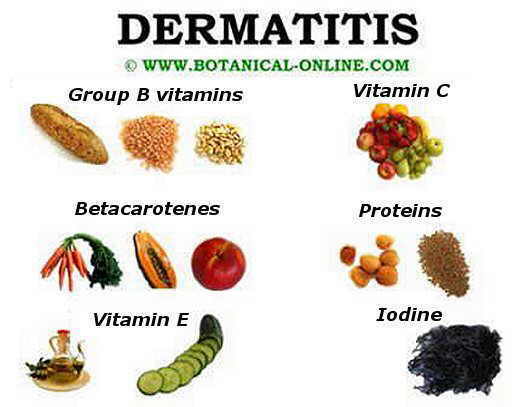 Some recommended foods for dermatitis
Seaweed and salt for dermatitis
It is recommended to use sea salt daily
About seaweed in particular, these are highly recommended for their mineral wealth, being considered "sea vegetables".
One type of seaweed easily found is the nori seaweed, which is sold in slices at any supermarket to make maki sushi. This seaweed can be crushed and added to salads.
Fucus supplements can also be found in pharmacies.
Although they are a potent food, it is NOT recommended to eat a lot of algae daily for their contraindications.
What are the most important seaweed contraindications
The most important contraindications described for the consumption of seaweed
Thyroid disorders, such as hyperthyroidism or Hashimoto's thyroiditis
Autoimmune diseases
Immunosuppressive medication
Anti-coagulants, such as heparin and / or antiplatelet drugs
* Related information:


More information on dermatitis and the types of dermatitis.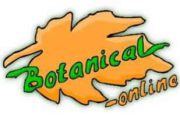 Written by
Editorial
Botanical-online team in charge of content writing