Food to avoid in dermatitis
Foods that are prohibited or not recommended for dermatitis
This kind of foods mainly refers to foods that usually worsen the symptoms of this disease. The foods that should be avoided are the following:
Milk, including skimmed milk, and dairy products or milk products (cheese, yogurt, custard, etc.): It has been observed that some people, milk proteins can cause alterations in the skin.
It is recommended to use substitutes as vegetable drinks (Rice drink (rice milk)is adequate when there are digestive problems, while oatmeal drink is more recommended since it contains more proteins).
Foods that can cause allergy and should be controlled in the diet for dermatitis
The following foods may have adverse skin reactions in some cases. People with dermatitis have to test if these foods cause them intolerance and look for another dietary equivalent (supervision by a nutritionist is recommended).

It is fundamentally about the following types of food:

NON RECOMMENDED FOOD FOR DERMATITIS

Foods that may be contraindicated for dermatitis. Each person must test tolerance to these foods
WHAT FOOD IS BAD FOR DERMATITIS
Food susceptible to allergy
This is referring to those food that have traditionally been linked to the appearance of food allergies.
It is important to control the reactions that produce these foods to discard them in case they cause negative symptoms.
Among the main foods that can cause food allergy we can name the following:
Seafood
Fish
Walnuts
Chocolate
Corn
Peanuts
Strawberries
Tomatoes
Citrus
Wheat
Soybeans
Sprouts
Food that produces intolerances and allergies
A food allergy must be distinguished from a personal intolerance.
In the first case, food allergies are dangerous to health because they produce severe symptoms, such as itchy throat, swollen tongue, or even anaphylactic shock.
In case of experimenting some food allergy, the food causing it should be prohibited and you should go to the doctor.
Food suspected of causing intolerance
To know which food is the cause of intolerance, the method of personal evaluation can be used. A simple way to do this is to abandon the ingestion of a food if it is suspected that it produces negative reactions in the body (aggravation of dermatitis).
It is recommended to go to the allergist doctor to help diagnose these intolerances.
Intolerance to histamine
histamine intolerance is due to a deficit in the DAO enzyme, which can be genetic, or caused by the taking of drugs (there are up to 90 drugs that block this enzyme).
It is characterized because normally the dermatitis picture is accompanied by migraine or gastrointestinal symptoms.
Diet for autoimmune diseases
There is a food restriction protocol to improve autoimmune diseases able to avoid or improve certain symptoms.
It has been proven how some components of food produce an immune reaction and trigger an outbreak or aggravation of these diseases
Foods that cause allergy and hypersensitivity
Sometimes the foods that produce allergies are more difficult to detect since for it to occur there must be the combination of several elements at a time.
It must be borne in mind that, if a food produces an allergy, it will also be produced by foods belonging to the same family. For example, as food belonging to the same family we have: garlic, onions and leeks (Liliaceae); or cashew nuts, mango and pistachio (Anacardiaceae).
The best option is to check which foods can be eaten and which foods can not be eaten is to make a "Diet of exclusion of a few foods" that must be controlled medically and that lasts for a month and a half.
Once it is verified that the foods of this diet are not harmful, new foods can be added progressively to complete it (More information on the diet of excluding a few foods)
* Related information:
– Purifying food for dermatitis


More information on dermatitis and types of dermatitis.
This article was endorsed by
Elisenda Carballido
- Dietitian nutritionist. Postgraduate in Phytotherapy and master in Nutrition and Metabolism.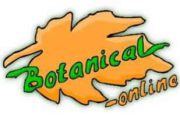 Written by
Editorial
Botanical-online team in charge of content writing