Germander sage, Mexican Blue Sage, Blue Chichuahuan Sage, Blue Oak Sage flower
Contest winner of october of 2016
On october of 2016 this picture was presented to be identified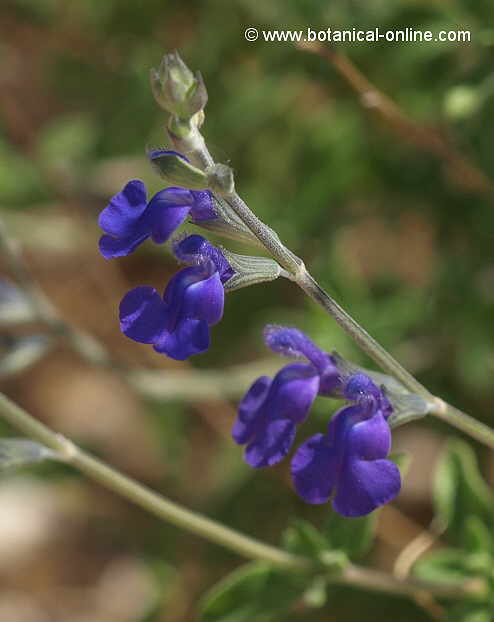 With the following description:
It is a plant with violet flowers that lives in the Mexican desert of Sierra Madre. Gray hairy leaves. It grows between 2000 and 2800 meters.Botanical-online.com
The correct answer was:
Salvia chamaedryoides
Known colloquially as:
Germander sage, Mexican Blue Sage, Blue Chichuahuan Sage, Blue Oak Sage
Among the winners, winner has come out:
¡Graciela fumarola!
Congratulations!
Award of the month winner of october of 2016
See the whole contest history
More information about the contest.
Other interesting articles