Geraldton Waxflower flower
Contest winner of april of 2018
On april of 2018 this picture was presented to be identified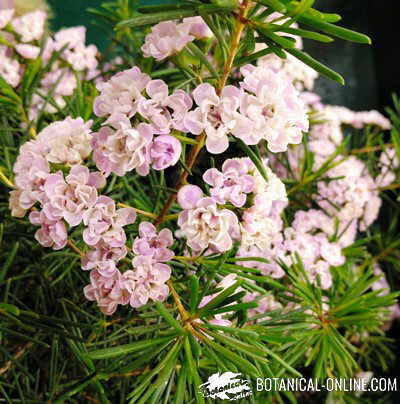 With the following description:
Plant widely cultivated as ornamental, its vulgar name is due to the appearance of its flowers, which look like ...Botanical-online.com
The correct answer was:
Chamelaucium uncinatum
Known colloquially as:
Geraldton Waxflower
Among the winners, winner has come out:
¡María José Mota Perez!
Congratulations!
Award of the month winner of april of 2018
See the whole contest history
More information about the contest.
Other interesting articles