How to treat vertigo with vitamins and other supplements

The use of supplements can complement traditional treatments. It is important to consult with your doctor the advisability of administering them.
The main supplements for the treatment of vertigo can include the following:
Vitamins for vertigo
The main vitamins that can be used to treat vertigo are:
Vitamin C for vertigo: With antioxidant properties, it can prevent the negative influence of free radicals and improve circulation. The usual dose is about 1500 mg daily for the first, split into 3 doses. a
Vitamin A for vertigo: As well as vitamin C, it has got antioxidant properties. (The dose is usually 400 IU daily)
Vitamin B for vertigo: A multi complement tablet of this vitamin can prevent vitamin B deficiency that can be responsible for vertigo. (Take one tablet per day)
Other supplements for vertigo disease
Soya lecithin: It improves circulation, prevents ear cells oxidation and promotes the proper functioning of hearing nerves. (Take this supplement in the form of grain at the rate of a daily spoonful or in capsules with meals)
Ginkgo (Ginkgo biloba) The administration of 120 mg daily divided in three doses of ginkgo extract prevents a range of symptoms associated with poor circulation in the head: dizziness, ringing in the ears, poor speech, memory problems, lack of concentration, migraine, vertigo, etc.


More information about vertigo remedies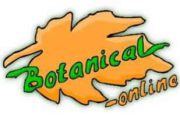 Written by
Editorial
Botanical-online team in charge of content writing