Zeaxanthin benefits for health
What is zeaxanthin?
Zeaxanthin is a yellowish soluble pigment that appears on algae, bacteria and higher plants.
What is zeaxanthin good for?
Its role would be to protect the plant from solar radiation. This same property is effective to protect the human retina from ultraviolet radiation from the sun.
Zeaxanthin is a pigment that appears as a natural form in the retina, along with lutein. Both appear in the macula, the central retinal region to which it provided its yellowish color, but, while zeaxanthin is found in the center of the macula, lutein occupies the sides.
This pigment enables the filtering of the sun's ultraviolet rays, thus preventing the formation of many diseases, including loss of vision or macular degeneration, a vision disorder characterized by loss of acuity as a result of the degeneration that occurs in the macula or central part of the retina.
Similarly it has been shown that high levels of these compounds in the retina defend your eyes against cataracts. Both pigments appear to also protect the body against the emergence of certain forms of cancer.
Where can I find zeaxanthin?
This component, in addition to the egg yolk, appears in plants such as corn, oranges or mangoes
Taken as a single supplement for the treatment of eye problems, it usually combines with lutein but to a lesser extent.
Toxicity of zeaxanthin
Supplements of zeaxanthin should not be taken by pregnant or lactating women, although it is wise to acquire this principle through food.
Apart from eating vegetables, zeaxanthin appears in a considerable amount in the egg yolk. Given that this carotenoid is not converted into vitamin A, it should not be taken with the intention of completing the deficiencies of this vitamin.


More information about vision diseases and their natural treatment.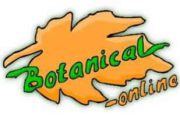 Written by
Editorial
Botanical-online team in charge of content writing