Botanical online bibliography
HOME REMEDIES BOOKS
AA. VV. ABC de los remedios caseros. Barcelona: Cupula Ediciones. 2003.

AA. VV. Avila, Victoria J. y Arnau, Eduard. La botica del monasterio: como preparar tisanas, aceites y otros remedios curativos caseros. Madrid: Susaeta. 1999.

Bestic, Liz, Guía de los remedios caseros. Parragón. 2004.

Cameron, Myra. Enciclopedia de los remedios caseros naturales. Upper Saddle River, New Jersey, USA.: Prentice Hall.1993. Foley, Denis; Nechas, Eileen; Perry, Susan y K. Salmon, Dena. Guía médica de los remedios caseros para niños. Emmaus, Pennsylvania, United States: Rodale Press. 1994.

Gruenberg, Louise. Remedios y formulas caseras para el cuidado del hogar: la limpiez a de la casa con plantas aromaticas y aceites esenciales. Barcelona: Océano Ámbar. S. A. 2004..

Kelly Tracey. 50 remedios naturales para aliviar el resfriado. Barcelona: Parramón. 2002..

Martin, David. Soluciones naturales a la calvicie. Barcelona: Robin Book. 1999.

Pallardy, Pierre. Adios al dolor de espalda como remediarlo sin medicos ni medicinas. Barcelona: Kairós. 2003

Phyllis A Balch. Prescription for Nutritional Healing, 4th Edition: A Practical A-To-Z Reference to Drug-Free Remedies Using Vitamins, Minerals, Herbs & Food Supplements. New York: Avery. 2006

Ripoll, Lluís. Herbes i remeis casolans. Barcelona: Editorial H.M.B. 1985.

Salamanca, Dolores. 1000 trucos de belleza natural. Madrid: Servilibro S. A. 2000.

Wordsworth Reference. Culpeper's Complete Herbal. A book of natural remedies for ancient ills. Ware, Hertfordshire: Wordsword Edition Limited. 1995.

Zamora, Manuela. 1000 consejos de la Botica Medieval. Madrid: Servilibro. 2001.


More information of books and plants.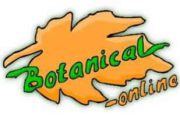 Written by
Editorial
Botanical-online team in charge of content writing