(Hyssopus officinalis L.)
WHEN YOU SHOULD NOT TAKE HYSSOP PREPARATIONS
Has hyssop any contraindications?
Hyssop (Hyssopus officinalis L.) is a plant of the Labiatae family, used in traditional medicine against infections of the respiratory tract, chest congestion, runny nose. It has antibiotic and anti-inflammatory properties.
The active components of the plant are found in the essential oil, which is present in the leaves and flowers of the plant.
What are the contraindications of hyssop?


Botanical illustration of a hyssop plant.
Hyssop leaves and flowers are used in infusions for the purposes described above, although natural treatment with hyssop has some significant drawbacks:
Pregnancy: Because of its abortive properties, hyssop preparations are contraindicated during pregnancy. It contains thujone (thujone), alphathujone, betathujone and oleanolic acid, all components capable of inducing labor or miscarriage. (Among these components, the most abundant and toxic is thujone).
Children: Not a suitable plant for children. The therapeutic dose for an adult may be toxic in a child. (Refer to the pediatrician).
Lactation: Toxic components of the essential oil of this plant can reach the baby through breast milk.
Endometriosis: Because of its emenagogas properties, the plant is not suitable for women with heavy menstruation or endometriosis.
Epilepsy: The plant can produce attacks on people with epilepsy, because of its thujone content and pinocamfona.
Seizures: The essential oil is convulsant.
Bronchitis: Due to its content in marrubiin, the plant can produce bronchospasm by irritation of mucous membranes, so it is contraindicated in cases of bronchitis and irritation of the respiratory tract.
THE ESSENTIAL OIL of hyssop is potentially toxic and it is contraindicated in internal use in any preparation.


More information on Hyssop.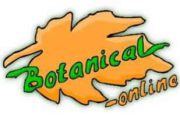 Written by
Editorial
Botanical-online team in charge of content writing