Is common mallow toxic?
– Dermatitis : Mallow may cause dermatitis or irritation by direct contact with your skin fresh plant.
– Gastrointestinal side effects: it is a food with high fiber content. The fiber swells in the intestines multiplying its size and being fermented by bacterial flora.
Mauve consumption can cause nausea, bloating, stomach pain, gas, bloating, constipation or diarrhea.
To prevent intestinal blockage, it is important to combine fiber consumption with 1 or 2 glasses of water.
– Allergy or rash: some people may be allergic to this plant.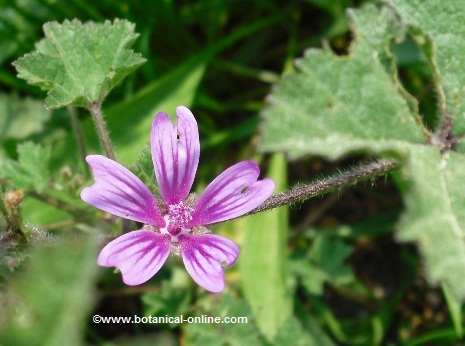 Leaves and flowers of common mallow
Pregnancy and lactation
Mallow is probably safe during pregnancy and lactation, it is a vegetable commonly consumed in some Mediterranean countries such as Morocco.
However, no studies on plant safety in pregnancy and lactation have been done, so, we can not guarantee its safety.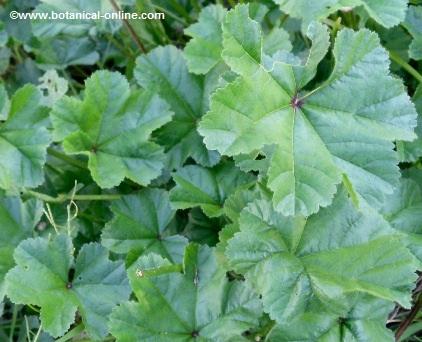 Common mallow leaves are eatable
It is believed that the plant is safe in food standard doses, but there is a risk of toxicity nitrate concentration in the leaves (if they have grown in nitrogen- charged places), or one has picked contaminated wild mallows .
Use with caution if pregnant or breastfeeding.


More information on mallow
This article was endorsed by
Montserrat Enrich
- Journalist specializing in edible wild plants and plant uses.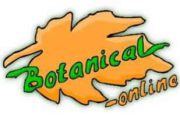 Written by
Editorial
Botanical-online team in charge of content writing