DANGERS OF ANGELICA
Is angelica toxic?

Angelica (Angelica archangelica) is not toxic when used in the therapeutic amounts recommended, although this plant is considered mildly toxic due to some of its components. An overdose of this plant can be actually toxic.
What are the toxic components of angelica?
The plant contains furocoumarins (angelicin) and chromones.
All parts of the plant contain toxic substances that increase photo-sensitivity of the skin to sunlight and may cause dermatitis.
The photo-toxic substances are: 5-methoxy-psoralen, 8-methoxy-psoralen, 8-and 8-hydroxypsorale and isopentaniloxipsoralene.
Its essential oil is rich in bergapten and imperatonin (ostrutine). It is classified within the neurotoxic oils, narcotic and skin sensitive.
Angelica essential oil is toxic and was used in ancient times in large doses as an abortifacient. It must only be used externally.
For the neurotoxic properties of its essential oil, the plant should not be used in large doses.
Precautions in the use of Angelica archangelica
Do not take angelica if you are pregnant or breastfeeding.
Avoid sunbathing and intense ultraviolet radiation during the treatment.


More information on angelica.
This article was endorsed by
Montserrat Enrich
- Journalist specializing in edible wild plants and plant uses.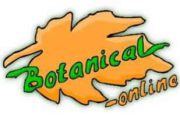 Written by
Editorial
Botanical-online team in charge of content writing