Herbal remedies for yellow nails
Phytotherapy. Medicinal plants preparations for yellow nails
The primary role of herbal medicine is to use plants that provide the adequate nutrients for the good health of your nails.
External use preparation to clean your yellow nails
– Lemon (Citrus limonum) Lemon juice is perfect for cleaning yellow stains on nails caused by tobacco (Squeeze a lemon, add a few drops of juice in a bowl and a tablespoonful of powdered sugar. Scrub your fingernails with this mixture)
– Grapevine (Vitis vinifera) white grape vinegar can be used to remove the yellow stains from nails (clean nails with a soft brush soaked in vinegar)
When responding to a liver failure or another medical problem, you will have to improve your liver health or the health disorder that causes yellowing of your nails (See natural solutions to the liver diseases)
Taking some vitamins or supplements can be beneficial for your nails health, especially in very strict diets where some deficiency may be involved.


More information about yellow nails and its natural treatment.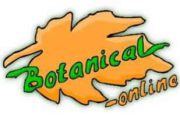 Written by
Editorial
Botanical-online team in charge of content writing