Herbal remedies for nails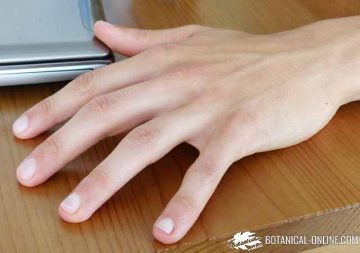 Which deficiencies of  minerals or  vitamins can lead to nail problems?
Deficiencies of vitamins, minerals and proteins can cause many health problems in the nails.
It has been proved that iron deficiency produces brittle nails.
Lack of biotin – vitamin H – produces quite thin nails that break easily.
Vitamin A, Vitamin B, vitamin C, folic acid, calcium, zinc and iodine are necessary for optimal nail health.
The use of certain vitamins and supplements can help strengthen your nails because they are able to stimulate the formation of keratin.
Plant supplements to keep your nails sound and vigorous
Very useful supplements for our nails are: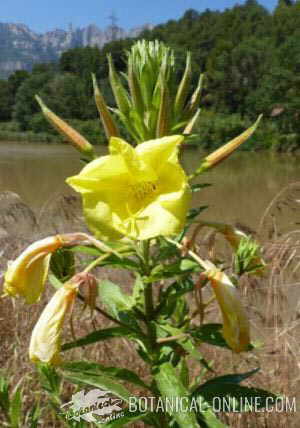 Evening primrose oil: Evening primrose (Oenothera biennis) is primarily used to prevent cracks in the nails. (The usual intake is 3,000 mg a day split into 3 doses)
Borage oil: The oil of borage (Borago officinalis) is used with the same function that evening primrose oil. (The usual dose is 1000 mg once daily)
Linseed oil= Flaxseed oil: The oil of flax plant (Linum usitatissimum) has similar properties to the two previous supplements. (Take 1 tablespoonful daily)
Supplements of vitamins take care of your nails
Among the main vitamin supplements that can improve your nail condition, we can distinguish the following:
Biotin. If you have brittle nails, biotin intake helps to improve them (1.2 mg daily).
Vitamin B: The administration of a daily tablet of a vitamin B complex helps keep nails healthier.


More information about nail remedies.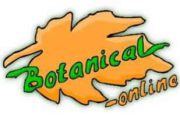 Written by
Editorial
Botanical-online team in charge of content writing