Herbal remedies for brittle nails
How to cure brittle nails with natural products
The primary role of herbal medicine is to use those plants with the following purposes:
– Plants that provide those adequate nutrients for good health of the nails.
– Plants involved in the regeneration of the nails.
PHYTOTHERAPY: Herbal remedies for brittle nails
Internal use preparation for brittle nails
– Horsetail (Equisetum arvense) for its silica content, horsetail fortifies and prevents them from breaking so easily. (Infusion of a spoonful of dried plant per cup of water. Take one cup a day) See full details of the plant for its possible toxicity)
External use preparations for brittle nails
– Castor-oil plant (Ricinus communis) To strengthen nails you can take some daily nail baths in castor oil for 8 minutes until they have hardened. Better if you add a few drops of lemon juice. Do not drink this preparation or put your fingers in your mouth.
– Rosemary (Rosmarinus officinalis) For nails that break easily, you can take nail baths with a fully charged infusion of the whole dry plant.
– Lemon (Citrus limonum) Very suitable to strength the nails (Mix lemon juice with 50% iodine and soak your nails several times each day until they have been strengthened)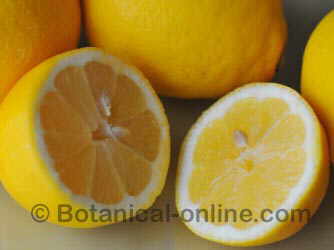 Lemon fruits
– Apple tree (Malus domestica) Nail baths in apple cider vinegar helps strengthen them and prevent breakage.
When responding to rheumatic problems, we have to solve these problems so that the nails can recover (see natural solutions to the problems of rheumatism)

More information about brittle nails and its natural treatment.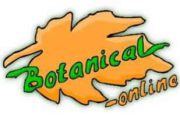 Written by
Editorial
Botanical-online team in charge of content writing