Diseases of the digestive track
There are many diseases that can affect the digestive system. We have listed the main ones on the table below: (Click on each for more information.
Those not linked will be published soon.
Main digestive diseases:
Aerophagia: Problems with gases in the digestive track
Diarrhea: Excessive bowel movements that provoke too much defecation
Teeth: caries, gingivitis and other dental problems
Constipation: Too consistent and scarce defecation
Flatulence: Flatus, meteorism or gas boating.
Gastritis: Inflammation of the stomach
Gingivitis: Gums swollen
Hiatus hernia : Hiatal hernia
Liver: Liver failure, cirrhosis, hepatitis, liver cancer, etc.
Indigestion: Problems with digestion of food, stomach ache, etc.
Gluten intolerance: Celiac disease
Kidneys and bladder: Renal failure, Kidney stones, gallbladder stones, biliary colic, etc..
Vomiting: How to prevent vomiting, how to provoke it.

More information about digestive diseases natural treatments.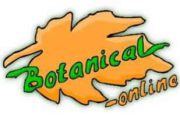 Written by
Editorial
Botanical-online team in charge of content writing