Tips to improve wounds
Among the more interesting tips to improve infected wounds and diminish scar formation  we can include the following:
Caring for wounds properly: This is the basic advice. The best way for large wounds not to leave marks on the skin is to get a good healing.
They must be prevented from becoming infected. Cleaning wounds thoroughly with soap and water immediately after they were done and implementing a good disinfectant are the first steps.
Subsequently, applying a good cream or, if preferred, a natural remedy will help the wound heal properly. (More information about Remedies for scars in the listing above)
Avoid pulling the scabs: The scabs are very necessary in the healing process as a barrier against penetration by microorganisms. The custom of breaking the scabs facilitates the possibility of wound infection, making healing more difficult, which is often responsible for big marks to remain on the skin.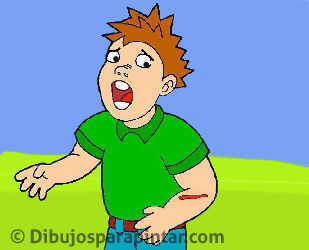 Keep scars moist : Maintaining the proper humidity is very important for the healing process . We can apply an antibiotic ointment to keep it moist and prevent it from becoming infected. A natural way to achieve the same thing is to use olive oil (Soak the wound with olive oil) This remedy will help to heal without leaving a big visible trace.
Close the wounds properly: Open wounds often leave large scars. Clean cuts help produce minor scarring. A good way to help healing is to use appropriate bandages to compress the wound in order to attain smaller cicatrices. (Check with your doctor or pharmacist about the possibility of buying a compression bandage)
Protect the wounds from the sun: An open wound tissue may lose color more readily to the action of sunlight. Cover the wound with a bandage or adhesive tape helps avoid the typical marks of scars.
Keep scars out of water: Water, especially hot water, softens scars and worsens the healing process. We must be careful not to expose the scars to the water contact, specially when we take a shower or a bath.
Caring for food: An adequate diet rich in foods containing zinc helps heal wounds. Zinc-rich foods are: celery, asparagus, borage, figs, potatoes, peanuts, eggplant, cashews, sunflower, onions, beans, lentils, peaches, almonds, radishes , pears, sweet potatoes, papayas, whole grains, etc.
Taking a supplement for wounds may help improve the appearance of a scar.
Is it really possible to get rid of scars?
Scars are a big concern because they deform the skin's appearance.
Of particular concern for most people, the scars of the face are likely to cause real personal problems.
Getting a proper healing process helps the scars not too look so badly.
How to improve the appearance of the existing scars
There are techniques that can minimize the appearance of a scar. Ask your doctor about any of the following possibilities:
Surgery
Laser
Dermal abrasion,
"Scrubs"
Injections of collagen,
Etc

More information on infected wounds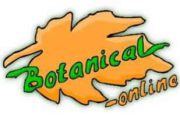 Written by
Editorial
Botanical-online team in charge of content writing