Fritilaria
PHOTOS OF FRITILARIA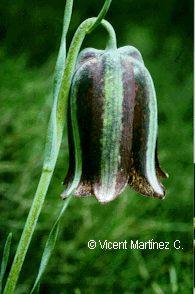 Photo of Fritillaria lusitanica
Fritillaria lusitanica Wikstron, Fritillaria boissieri Costa, Fritillaria hispanica Boiss – (Fritilaria)
Bulbous plant of the Lily family -Liliaceae- till 50 cm tall. Linear- lanceolate leaves. Very distinctive flower, usually solitary, with stripes of green, yellow and dark red. In rocky dry places.
More information about plants.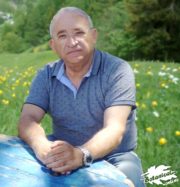 Written by
Vicente Martínez Centelles
Founder of the web and director. Teacher of natural sciences, expert in plants, natural remedies and botanical photography.