Mullein side effects
(Verbascum thapsus L.)
CONSEQUENCES OF TAKING MULLEIN
- Sore throat: Mullein flowers contain hairs in the stamens and chalice that are irritating. To avoid these effects, filter the infusion with filter paper or cotton.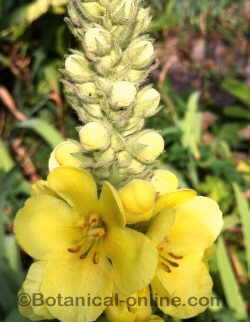 Mullein flowers
- Allergy: people allergic to plants should avoid remedies with mullein. The plant may contain pollen from other plants due to its dense hairiness.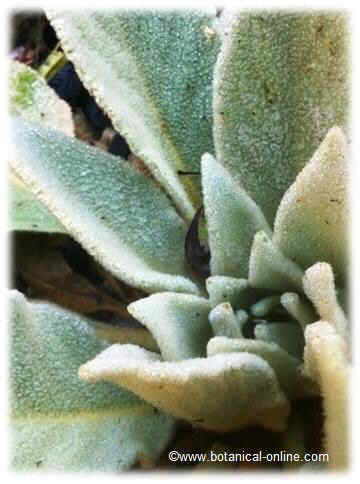 Photo of mullein leaves. You can appreciate the whitish hairiness
There is little literature on the side effects of this plant. If you have any illness or take medication, talk to your doctor before starting a treatment with mullein.
Mullein is not an edible plant: its leaves are not used in food.

More information on mullein in the listing above.
Other interesting articles
This material is for informational purposes only. In case of doubt, consult the doctor.
"Botanical" is not responsible for damages caused by self-medication.