Digitalis purpurea L.
Foxglove
PHOTOS OF FOXGLOVE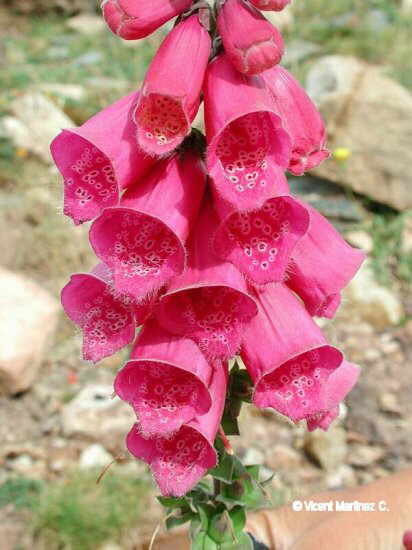 Photo of Digitalis purpurea L.
Digitalis purpurea L. - (Foxglove)
Perennial shrub of the Figwort Family -Scrophulariaceae- up to 1,8 m. Glabrous stems, erect. Bright leaves, lanceolate, with winged stem, downy below. Tubular flowers in racemes, redish, purple or white, with clear spots inside, till 5 cm long. The fruit is a capsule. By the mountain woods, also as a cultivated flower in gardens.
More information about plants in the listing above.
Other interesting articles
This material is for informational purposes only. In case of doubt, consult the doctor.
"Botanical" is not responsible for damages caused by self-medication.