What are the main products produced from aloe vera?
The main products from aloe vera are the following:
Aloe gel
Aloe vera gel can be obtained directly from the fresh plant, practicing a cut on a leaf and pressing on it to remove it.
The cut must be made along the leaf so that the inner layer can be exposed well because we have to discard the latex shown in the immediately adjacent layer of the leaf surface. (See more about how to obtain aloe gel at home)
Aloe vera gel should be applied immediately because it gets stale and loses its properties very soon.
Applying it fresh on the skin, it can be even more healing than using packaged products.
Which is best, aloe vera gel made at home or a packed gel?
However, many experts believe that the lyophilization process gets better stabilizing properties of this plant and these can actually be preserved in adequate doses. Consequently, they advise you to buy normalized products.
The handling and processing of aloe vera should be done properly so that the product becomes really effective and, at the same time, we have to be able to eliminate most of the contraindications or adverse effects.
A good product must be done by accurately separating the latex from the real gel, which, in practice, it is impossible to attain on a hundred per cent but is largely achieved if the separation process is suitable
Hence the importance of finding a reliable trademark. It will be a good idea to consult a specialist for information on which product we should buy.
When products are purchased for external use, it should be noted that aloe vera constitutes the main product in the total composition to be beneficial.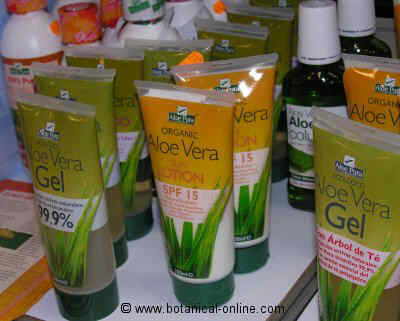 Aloe vera gel 99.9 %
Capsules and tablets of aloe vera
There are capsule products that generally contain aloe latex. They possess laxative or purgative properties, especially for the treatment of constipation. Latex tastes very bitter. It should be used moderately and only under medical prescription.
Naturally there are also soft gelatin capsules with aloe gel.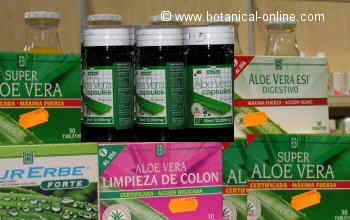 Aloe vera gel 99.9 %
Aloe juice
For internal uses most often we employ aloe vera juice. It is important for the composition of aloe vera juice that aloe vera takes a greater proportion than the rest of the components. We should also bear in mind that this should not contain minimum amount of aloe latex unless expressly used to control constipation.
Aloe juice can also be used externally for the treatment of skin conditions such as acne, pimples , psoriasis, etc.
A couple of cups of aloe juice poured into the warm bath water are soothing and help to keep the skin in good condition.
Other products with aloe vera
Cosmetics and cleaning products: Aloe vera can added with other ingredients to soaps, sunscreens, skin creams and other cosmetics or cleaning products.
Creams or ointments: The main ingredient must be aloe gel. They are used in external applications for the care and beauty of the skin and for the treatment of wounds and other skin injuries.
Drops of aloe vera: Packaged for ingestion into droplets, they can be done with aloe gel to be taken before meals because of their stomachic properties.


More information about ALOE VERA.
This article was endorsed by
Vicente Martínez Centelles
- Founder of the web and director. Teacher of natural sciences, expert in plants, natural remedies and botanical photography.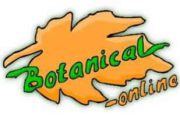 Written by
Editorial
Botanical-online team in charge of content writing