Natural remedies
CAN ALOE VERA BE TOXIC?
Toxicity and side effects of aloe vera gel
Used internally, aloe vera gel usually presents no toxicity although there are cases of people very sensitive to this product who have suffered liver problems.
Used externally it does not mean any problem, except in sensitive individuals to whom some itching, swelling or other adverse skin reactions can occur.
If you feel some strange reaction, you should discontinue your treatment immediately.
Contraindications of aloe vera
Pregnant or lactating women should not use aloe vera gel or aloe vera latex internally. These products can be abortifacients. The components of Aloe vera are passed to the baby through the milk.
Children under 12 years should not take aloe gel or aloe latex internally
Some digestive diseases: Aloe gel or aloe latex should not be taken in case of ulcerative colitis, irritable bowel syndrome or in Crohn's disease.
Hemorrhoids: Never take aloe gel or aloe latex if you have hemorrhoids.
Diabetes: Consult your physician and check sugar levels if you should take aloe gel or aloe latex and you have diabetes.
Surgical interventions: Do not take aloe gel or aloe latex before or after a surgical intervention.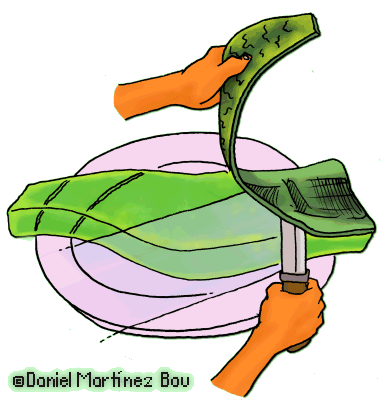 Aloe vera gel (See instructions of how to extract it)
Aloe vera interactions with other medicines or natural remedies
Aloe vera preparations may interfere with the following medications, or herbal supplements:
Diuretics : They are used to remove fluid from the body. Aloe increases bowel movements so that more potassium is removed. The combination of aloe vera products with drugs or diuretics may decrease potassium level in the body too much.
Laxatives: The use of aloe vera along with other laxatives may fluidize your stool too much and make them too heavy, which will produce a too great loss of water and minerals from the body.
Antidiabetics: Aloe vera lowers the level of blood sugar. Combined with medicines or remedies for diabetes could lower them too much.
Anticoagulants: Aloe vera thins the blood. Used with anticoagulant drugs or natural remedies for blood clotting may cause bleeding.
Heart stimulators: By means of modifying potassium levels, aloe vera can interact with drugs that stimulate the heart or natural remedies for same purpose, called cardiac glycosides (digital and similar)
Corticosteroids: Aloe vera may potentiate the action of steroids so it might be necessary to reduce the amount of corticosteroids applied.
Medicines: Since aloe vera tends to increase stool, it may decrease medicines effects.


More information about ALOE VERA.
This article was endorsed by
Montserrat Enrich
- Journalist specializing in edible wild plants and plant uses.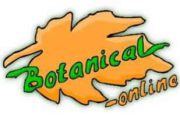 Written by
Editorial
Botanical-online team in charge of content writing